This Week with Christ Fellowship
I hope that as you face another week you are trusting deeply in the promises of God. Jesus is Yes and Amen of every promise of God. I pray that you cling to the promises of Jesus whatever you face this week!

Here is what's going on this week with Christ Fellowship:




We are getting close of the end our series through the Songs of Ascent. I hope that you've been as blessed as I have to study through these encouraging psalms. If you missed yesterdays message from Psalm 132, let me encourage you to listen online!

LISTEN TO SUNDAY'S SERMON—A SONG OF PROMISE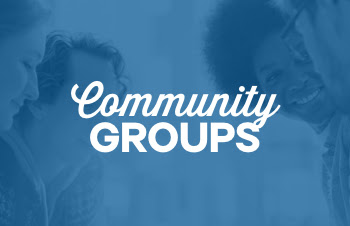 Community Groups are kicking off this week! We had 3 groups start last night and our 7 other groups will start this Wednesday. This semester we're stepping away from sermon questions to do a study on building gospel-community through the commitments of our church covenant. This is going to be a great semester with lots of time to grow together. If you're not in a group, please contact Lance Parrott about getting into one this week!

EMAIL LANCE ABOUT COMMUNITY GROUPS


Sign-ups are now open for our student retreat that we'll be having at the end of August. If your child is in middle school or high school, please go ahead and get them signed up. If you are in college you are welcome to come too. We are going to be spending a couple of days at Eagle Ridge Retreat Center here in Warren County. We'll have times of singing, Bible study, and lots of fellowship. Be sure to sign up soon!
CLICK HERE TO SIGN UP FOR THE RETREAT

______________________

I am excited about the coming months together as a church. And I'm praying that God works through us to do his will and to live pleasing lives to him. Jesus is worthy of everything we've got. Let's strive side by side together for the sake of Christ. standing on his promises. He is faithful. Let's trust him together!

Have a blessed week!!