This Week with Christ Fellowship
I hope that you are living a cross-centered day today. C.J. Mahaney in his book Living the Cross-Centered Life says "Living a cross-centered life means living cross-centered days." I hope that you are trusting, hoping, and resting in the cross of Jesus today. No matter what you face today, the cross of Jesus will always be enough!

Here is what's going on this week with Christ Fellowship :




It was a joy to be able to set our hearts on the cross of Christ yesterday. The cross can become very familiar for us. I hope that God was able to help you see it with fresh eyes.

LISTEN TO SUNDAY'S SERMON — THE WORK OF CHRIST

LOOK OVER THIS WEEK'S COMMUNITY GROUP QUESTIONS




Tonight is our next Titus Two meeting. All ladies are welcome to come. Don't miss out on this great opportunity to grow with other women in the church.

EMAIL JOY LYNN FOR TONIGHT'S DETAILS




Men, join us for a book study starting on Wednesday, February 13th at 6:30 AM. Shawn Perry is going to be leading us through Spiritual Leadership by Oswald Chambers. We will be meeting at his office downtown at Stadium Park Plaza. The study will continue every other week at 6:30 AM from Feb 13th to May 22nd. This is a great way to grow as a godly leader.

EMAIL PASTOR LANCE TO JOIN THE STUDY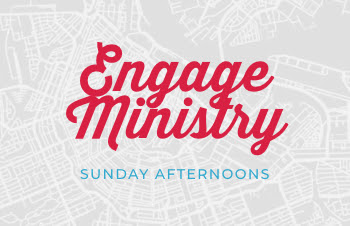 This Sunday, February 17th after the service we will be having a luncheon for anyone interested in serving this semester with the Engage Ministry. Zach Brandt is heading up this ministry that goes into our community to meet people, pray with them, and share the gospel. Even if you just want more info about the ministry, we love for you to come.

RSVP IF YOU'D LIKE TO ATTEND THE LUNCH




Men, join us next Monday, February 18th from 6-8 PM for our next Men's Fellowship. We will be sharing a meal, worshipping together, and hearing a message from Tyle Wittmer, a church planter in Northern KY. Don't miss out on this opportunity to grow together with other men.

______________________

It has been so encouraging to be a part of Christ Fellowship this year. And I'm excited about what God has in store for us in the coming months. Let's press into community as we seek to keep our eyes on the cross!

Have a blessed cross-centered week!!