This Week with Christ Fellowship
Hello Jody!

I hope that you're having a blessed day! It was a joy to gather together yesterday and set our hearts on Jesus. He is all the peace we need for even the craziest of days. I hope that you're resting in his peace today!

Here is what is going on this week with Christ Fellowship:




We were blessed hear our third sermon from the Songs of Ascent yesterday. If you missed the sermon, please listen to it online. You'll be blessed.

LISTEN TO SUNDAY'S SERMON — A SONG OF PEACE

SING ALONG WITH THIS NEW SONG BASED ON PSALM 130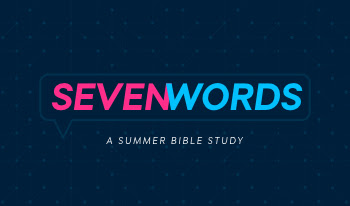 Our Summer Bible Study starts this week! We're doing a study called 7 Words. There will be a women's class, a men's class, and classes for kids. Don't miss out on this great opportunity to study the word with others in the church!




We are going to have our first Super Sunday Night this Sunday, June 9th at 5 PM. Our prayer is that these nights will be a great way to connect with our community. We will have food, music, and games each night. And for this first one, we are having inflatables. Bring your family. Invite some friends. Come ready to share the gospel with folks from our community.




Next week we are starting our Summer Book Study. There will be a women's group on Tuesday nights at 6:30 at Christine Wood's home. There will be a men's group on Wednesday mornings at the church building. And there will be a mixed group on Thursdays at 12 PM at the church building. I will have books to pass out on Wednesday night and Sunday morning.

EMAIL ME HERE IF YOU WANT TO SIGN UP FOR A GROUP




Refuge Bowling Green is hosting ESL classes this summer and needs help. They have classes on Tuesday and Thursday nights at Forest Park and during the day on Mondays, Tuesdays, and Thursdays at Curbside. Please consider serving with this ministry this summer.

They are having a training on Monday, June 10th from 12:30-2:00.

EMAIL ALICE IF YOU WANT TO SERVE

__________________

Thanks for reading this update. I'm excited about this summer. We've got a lot of opportunities to grow and serve together. Let's keep our eyes on Jesus and let's work hard to seek and serve his kingdom together!

Have a great week!